Scope and Importance of Microbiology:
Microbiology is the field of biology which mainly deals with the investigations of the microscopic organisms called as microbes composed of only one cell. It mainly includes the study of microbes with their distribution in nature, relationship to each other and other living organisms, specific effects on human, plants and animals, reactions to various chemical and physical agents.
Microbiology is considered as an important technology which has a larger impact in many different industrial sectors in the future. The scope of microbiology is so vast that it has an enormous of branches that deal with various techniques and technologies for the treatment of various infectious diseases and new findings in drug discovery.
Antibiotics are mainly used for the prevention of bacterial infection. Thus, as a trend Fungi can be used as antibiotics because it secrets some nutrient around it. Some bacteria's have been injected into the human gene which has the possibility to secrete the hormones than the normal human does.
Wastewater treatment is a crucial factor in microbiology which mainly involves the treatment of industrial effluents by lowering the COD. Without microbes, there would be a lot of dead things. We would run out of space on earth.
There are more than 30 universities related to microbiology and life sciences around the globe which involves 20,000+ students, 5000 international students,2000+ academic staffs and 500+ international staffs which mainly deals with the different field of microbiology and researches with microbes for the discovery of the new drugs and treatment for the emerging diseases.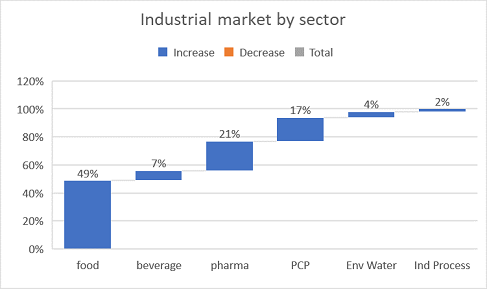 Top microbiology Universities around the globe:
Harvard University
University of oxford
University of Washington
Rockefeller University
University of California
Duke University
Massachusetts Institute of technology
University of Wisconsin- Madison
Johns Hopkins University
Imperial College London
University of Tokyo
University of Cambridge
Cornell university
Yale University
Emory University
University of Alabama
University of Glasgow
Global microbiology market research:
The Global microbiology market is growing due to an increase in common of pathogenic diseases, growth in discovery of mutation and adaption of the bacterium, and the growing need for quick microbiological testing methods.
In the year of 2013, the microbiology testing market accounted for 5% in the global IVD (In-vitro Diagnostics) market and contributed $3556.7 million in 2013 to the IVD market and is been estimated to reach around $4737.2 million by 2018, at a CAGR (Compound Annual Growth Rate) of 6.2% from 2013 to 2018.
The clinical microbiology laboratory has a diagnostics instruments used for serology, virus culture, and blood culture. This method is used for the detection of influenza viruses as well as an abundance of other infectious diseases. Clinical microbiology testing is crucial for identifying bacterial, fungal, and parasitic infections as well as for preventing epidemics. It also helps in the clinical management of patients. The rapid diagnostic testing market is mostly found after in the microbiology industry as it provides results in less than 30 minutes. This method to find the immediate result will drive the microbiology market.
It has been found that there is an increasing number of infectious diseases across the globe. The factors such as increase in sexually transmitted diseases and tuberculosis in developing countries along with respiratory diseases like influenza in developed countries like Europe and America will drive the microbiology market.
There are certain technological advances, like automated instruments for identification of pathogens in laboratories, have been of immense help to microbiologists. This has helped to enhance key laboratory performance like consistency and quality.
Thus, automation is a new trend in the microbiology field. However, it will take time to pick-up as it requires extensive training of laboratory personnel. These machines are helping medical practitioners to receive accurate data and determine the accurate course of treatment without spending much time.
Factors like the consolidation of diagnostic laboratory chains and the increase in public awareness are the two main reasons to drive the growth of the market. The emerging countries are expected to move forward than the U.S. and European countries. This is mainly due to the involvement of the major hospital branches opening new centers in major cities as well as an increase in the support from the government financially.
The Centres for Medicare & Medicaid Services (CMS) has estimated that healthcare spending their revenues in the U.S. is expected to grow from $2.7 trillion in 2011 to about $4.6 trillion in 2018, at a CAGR of 6.8% for the same period. Similarly, in emerging countries, awareness and an increase in middle-class population, with a more disposable income to spend on healthcare, will be a driving force for the growth of the microbiology market.
Europe holds the second-largest market position. Germany commanded the largest share of 20% at $223.7 million in 2013 and is expected to reach $272.5 million by 2018, at a CAGR of 4.2% from 2013 to 2018.
The Americas commanded the largest share of 42% in the global microbiology market at $1485.02 million in 2013 and is expected to reach $1932.8 million by 2018, at a CAGR of 5.6% from 2013 to 2018.
The U.S. commanded the largest share of 89% in the American microbiology IVD market at $1320.4 million in 2012 and is expected to reach $1715.6 million by 2017, at a CAGR of 5.6% from 2013 to 2018.
China commanded the largest share of 53% at $177.1 million in 2013 in the Asian microbiology market and is expected to reach $334.5 million by 2018, at a CAGR of 14.2% from 2013 to 2018.
The report also provides extensive competitive landscaping of companies operating in this market such as the U.S, France, Germany.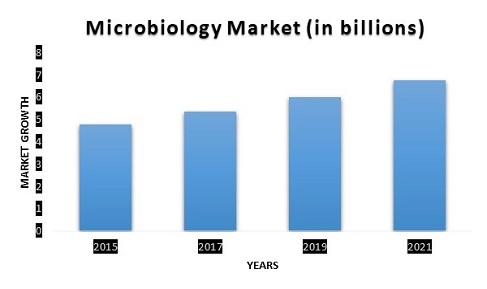 Why you should attend conference/lectures:
To sharpen your skills
Meet Experts & Influencers Face to Face
Networking Opportunities
Learning in a New Space
Break Out of Your Comfort Zone
New Tips & Tactics
Target Audience:
Researchers in life science
Medical specialist in parasitology
Specialist in medical microbiology
specialist in infectious diseases and tropical medicines
Medical colleges and Hospital
Food and Beverages industries
Pharmaceutical Microbiologist
Public health Microbiologist